We often get asked what influenced us.  Like most artists, our first music experiences had a great impact on us.  Parents and Grandparents exposed us at a young age to all types of music – with "classic" rock and roll mixed with country music sticking fast and hard.  
It didn't hurt that Disney's "Country Bears" was such an awesome movie – Trixie!!!!!!
a type of popular music, originating in the southeastern US in the 1950s, combining elements of rock and roll and country music.

"an offbeat blend of country, swing, and rockabilly" · "rockabilly music"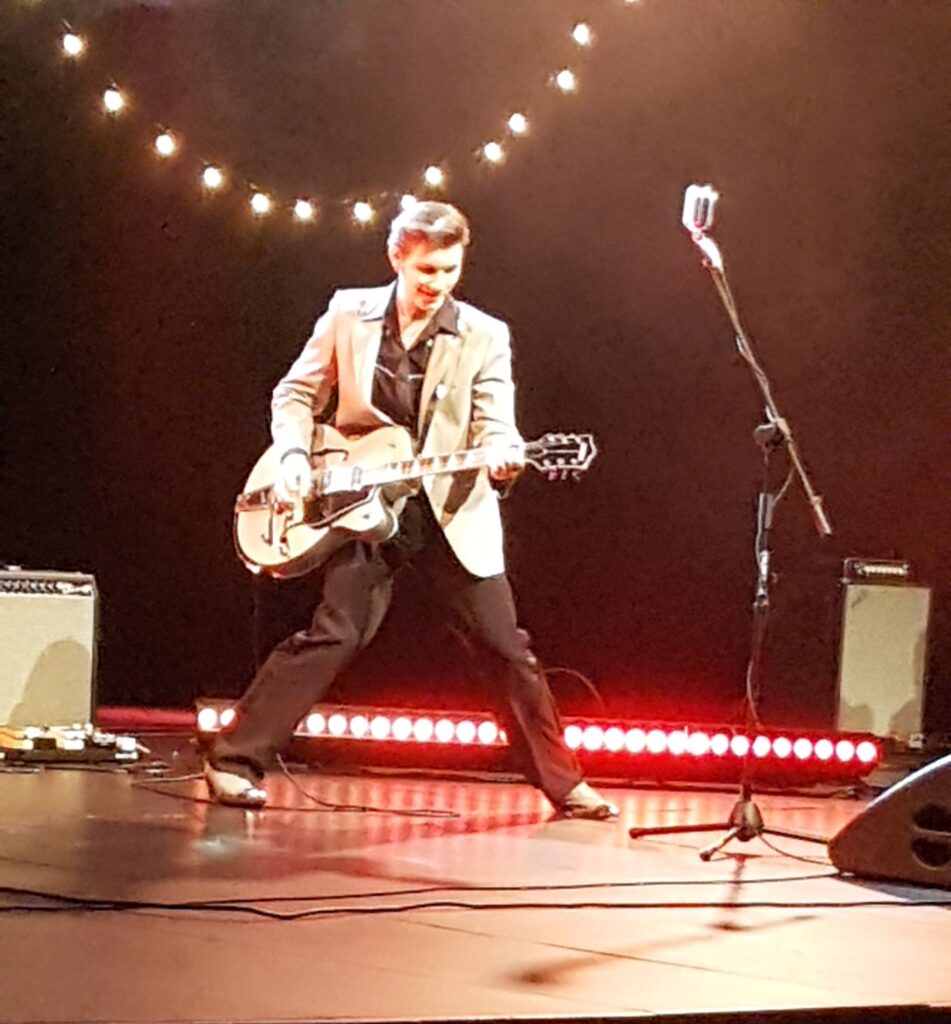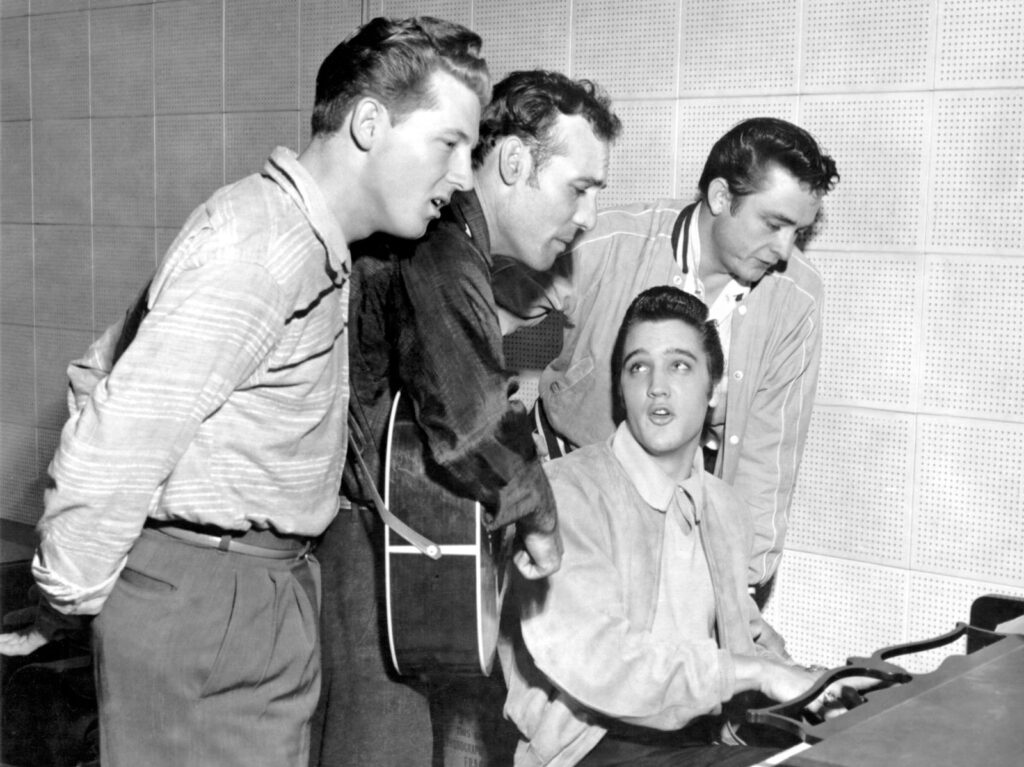 In July 1954, in his first session for Sam Philips's Sun label of Memphis, Tennessee, Elvis Presley recorded two songs that would lay the foundation for rockabilly: "That's All Right," written by Mississippi bluesman Arthur "Big Boy" Crudup, and a hopped-up version of "Blue Moon of Kentucky," a mid-tempo waltz by Bill Monroe, the creator of bluegrass. Presley sang with African-American inflections and more emotional intensity than country singers of the time. He accompanied himself on strummed acoustic guitar, Scotty Moore provided fills with electric guitar, and Bill Black added propulsive upright bass as the trio established rockabilly's quintessential instrumentation.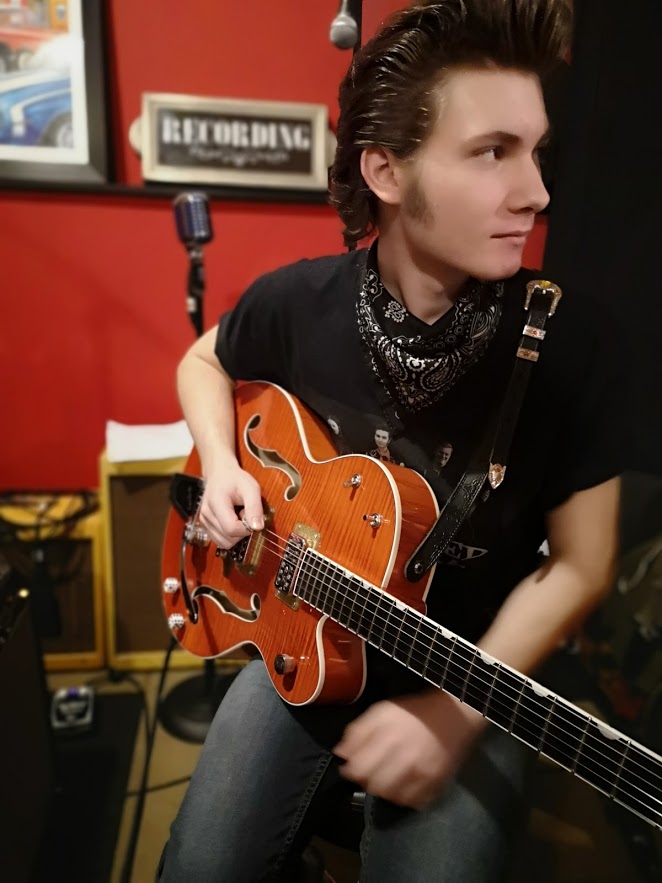 The Rockabilly community is going strong, with large followings in Europe and Asia.  We've been lucky enough to catch some of the current generation of Rockabilly artists live in concert.