100% Pure Canadian
Rockabilly!
Dixie Fried Hep Katz Name
"Dixie Fried" (Drunk) "Hep Cat" (a stylish or fashionable person)
Dixie Fried Hep Katz got our name from two old school slang terms, "Let's get Dixie Fried" meant let's get drunk and "Hep cat" meant a cool person that had style. One of Dixie Fried Hep Katz inspirations is the late great Carl Perkins who had a song called Dixie Fried in 1956. Hep was a term used for cool which eventually became hip, it was also the title of a rare rockabilly track from Larry Terry in 1961 which was covered by our good friends The Wheelgrinders.
Another inspiration for us is the Stray Cats so we had to work cat into the name, we just changed it up a little with the K and Z. So, our name Dixie Fried Hep Katz is made up of two old school slang terms and influenced by original and new rockabilly greats perfectly describing our style, a little new mixed with a little old making up our own fresh Dixie Fried Hep Katz sound and style.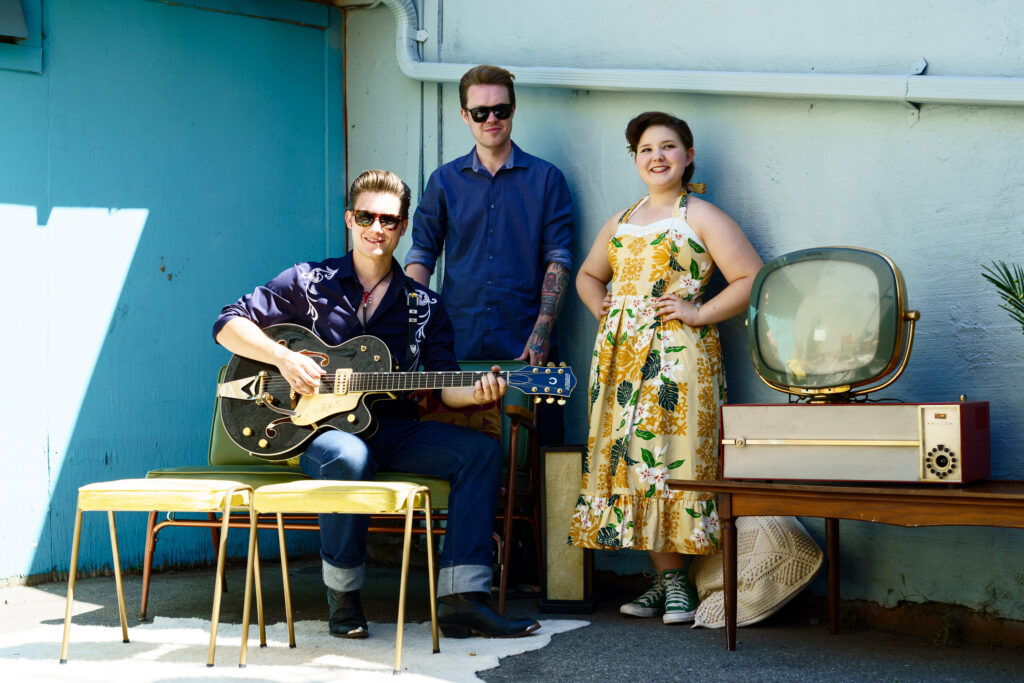 As heard on:
The Edventure Show with Ed Vanson on Surrey Hills Radio – UK
Shakin Katz Radio on Radio Western 94.9 FM
Colly D Show on Surrey Hills Radio – UK
Rockabilly Express on CHLY 101.7FM
Vancouver Co-op radio 100.5 FM – Nuked Coffee Show
"Some say that Rockabilly is music for the old.  I don't agree.  When a 19 year old truck driver blazed a Rockabilly trail out of Memphis, TN, in 1954 it was very much music for the young.  And 66 years later that's still true as the teenaged Dixie Fried Hep Katz blaze their own Rockabilly trail out of Enderby BC.  These Katz are the real deal!"
– Greg Tiernan, The Wheelgrinders
100% Pure Canadian
Rockabilly!
Take a peek inside our rockabilly world.
Stay in touch with the Dixie Fried Hep Katz.  
Send your email to [email protected] and we'll keep in touch!